wetter-zorneding.de
Seit Juli 2019 betreibe ich in Zorneding eine private Wetterstation. Die aktuellen (und historischen) Werte der Wetterstation werden auf wetter-zorneding.de in Echtzeit veröffentlicht.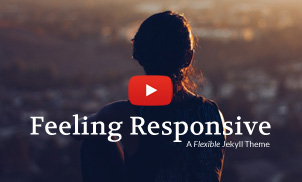 Why use this theme?
Feeling Responsive is heavily customizable.
1. Language-Support :)
2. Optimized for speed and it's responsive.
3. Built on Foundation Framework.
4. Seven different Headers.
5. Customizable navigation, footer,...
Download Theme
Feeling Responsive is free and licensed under a MIT License. Make it your own and start building. Grab the Bare-Bones-Version for a fresh start or learn how to use it with the education-version with sample posts and images. Then tell me via Twitter @phlow.